The Academy of Theatre and Film from Israel become interested in our University`s experience
In the Year of the Russian cinema The St. Petersburg State University of Film and Television opens new prospects in the field of international cooperation. Following the establishment of close contacts with the United Arab Emirates and Chinese colleagues, our university has received a request for cooperation with one of the leading film schools of Israel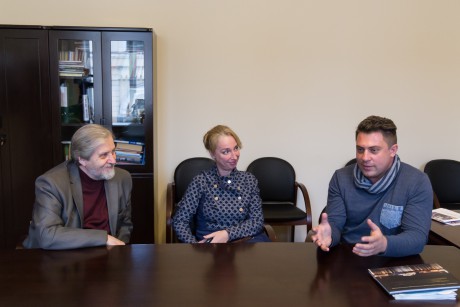 The delegation of 20 students and teachers of Academy of Theater and Film in Tel-Aviv, was headed by its founder and director Dim Amor. The goal of the visit was the professional experience exchange and increase the cultural level of students. In the framework of this project students of Israel Academy visit several foreign universities each year, which teach film and theater.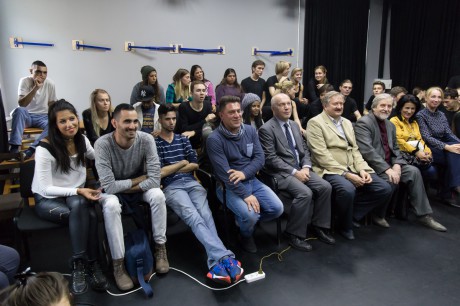 During the visit, Dime Amor met with academic staff and the heads of the faculty and discussed the features of film education in Israel comparing it with the educational process in Russia.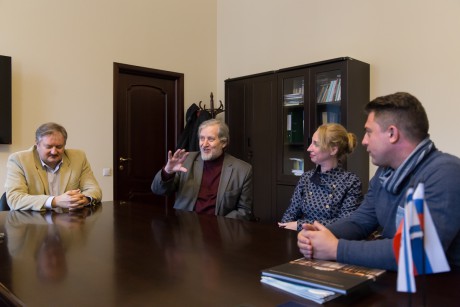 Surprisingly, the process of education in Russia and Israel are quite different having the similar goals and objectives. In our country, children begin learn to be actors in the 17-18 years, so in Israel  it`s possible only after serving in the army, getting 22-23 years. Dim Amor is sure that it leaves traces on the quality of training: work with the yesterday schoolchild, naive and receptive to the new, much easier than with guys who have a serious experience.